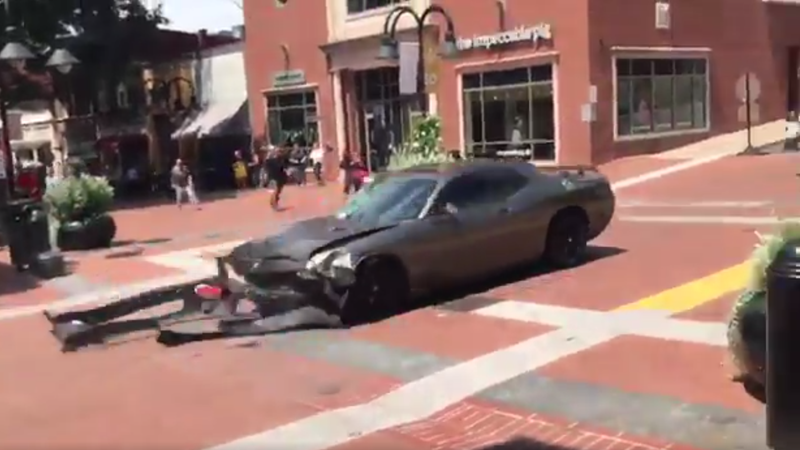 Amid the chaos of a canceled "Unite the Right" rally in Charlottesville, Virginia attended by white supremacists, neo-Nazis, and other members of the so-called alt right on Saturday, someone drove a car directly into other vehicles and a crowd of protesters.

At least six injuries are reported, according to the Washington Post.
The exact moment the car slammed into another car at high speed, sending protesters flying through the air, was captured on Rebelutionary_Z's Periscope live stream (starting at around 7:30; warning, the footage is disturbing).
Another video from a different angle posted by Twitter user Brennan Gilmore, former chief of staff to gubernatorial candidate Tom Perriello, showed the vehicle driving down an entire street to ram the other car. It then backed out as people dove out of the way, dragging parts of another vehicle with it.
According to the Outline's Will Turton, at least two female protesters marching with the Democratic Socialists of America were hit by the car and injured.
"Absolutely intentional," a person at the scene told Turton. "A packed street and a car comes speeding down, at least 40 mph and rams into everyone, backs up and does it again."
This is a breaking news story and may be updated as more information becomes available.